Electric Nail Grinder For Dogs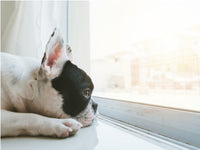 Painless Nail Grinding
🟢 Make Nail Grinding Painless - If your pets are terrified of nail trimming, then we've got you covered. Try today this electric dog nail clipper and trim their nails nice, easy and painlessly. No more worries about overcutting, nasty pains or bleeding.
USB Charging
🟢  This Dog Nail Grinder is designed to be charged by USB, it is convenient to charge and you don't even have to waste your money to buy batteries anymore.You can charge whenever and wherever possible. Once being fully charged, the grinder will be well-performed over 3 hours in continuous work.
Low Vibration and Low Noise
🟢  This Pet Nail Grinder is equipped with a super mute motor but powerful. It gently removes thin layers of the nail with low noise and low vibration, so that sensitive pets will be happy with this nail grinder, making your nail trimming work easier.
Detachable Grinding Wheel
🟢  The dirty stuff on the stone can be removed for easy cleaning. You can use an eraser or a soft towel to clean it by softly touching first in operating status, then use a tissue to clean again, which helps it work more effectively. Good Performance For Most Of Pets - This Pets Nail Grinder is suitable for Cat, Small & Medium Dog Breed, Rabbit, Guinea Pig, Hamster & Bird.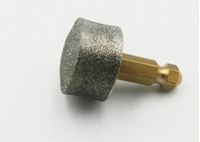 Let customers speak for us